Your Essential JFK Airport Limousine Service and Car Service
jfk airport limousine service is one of the busiest airports in the United States, located in Queens, New York City. There are a variety of airport limo service jfk available for travelers arriving or departing from JFK, including limousine and car services. In fact, almost every luxury vehicle is available for rent from our On Call team for events large or small with the best jfk airport limousine services.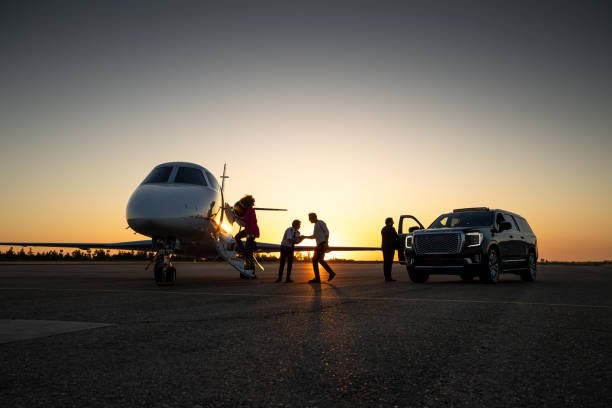 JFK limo service is a luxury transportation option that typically includes a professional driver, a comfortable, high-end vehicle, and amenities such as bottled water and newspapers.
These limo services can be booked in advance, and are often used by business travelers or those looking limo service from jfk can upscale transportation experience with NYC State Limo.
Choose your vehicle's make and model to meet your unique needs: a Lincoln Town car equipped with flat-screen televisions and surround sound, a stretch Hummer or minivan or an SUV full of leather seats and fantastic acoustics.
Unparalleled Luxury and Excellence: Airport Limo Service JFK and JFK limo service
We being one of the best limo service jfk airport and limo service from jfk airport providers offer a range of vehicle options, such as sedans, SUVs, and vans, to accommodate different group sizes and executive ground transportation needs. These jfk chauffeur service by NYC State Limo can also be booked in advance, and are often used by travelers as an alternative to hailing a limo services or using public transportation services.
It's important to note that jfk limo transportation services and limo service jfk are generally more expensive than other transportation options such as taxis or shuttles, and prices can vary depending on the type of vehicle, the distance of the trip, and the time of day. But with us, we provide JFK airport transportation at the best and most affordable price.
We have the largest selection of super luxury sedans, limousines, and stretch SUVs provide you limo from hartford to jfk to any destination in New York City.
The most convenient way to get from your JFK airport hotel to the John F Kennedy International Airport is with a limo service jfk Airport Car Service NYC. We are rated as one of the best companies in the business and are fully dedicated to your safety.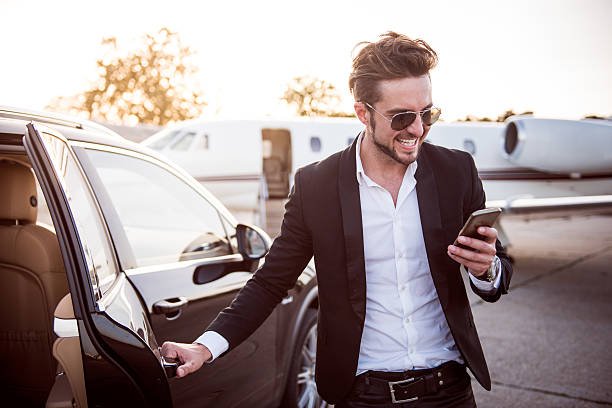 Executive JFK Airport Limo Transportation
Airport limo jfk Transporation and Executive Transfer is the most convenient relocation limo service for business executives, employees, and companies in New York City.
NYC State Limo Service is the fastest way to move IN and OUT of the NYCTO JFK Airport using competitive pricing on all moving services to the Tri-State area using our JFK airport SUV Service.
We provide a wide range of jfk limo transportation services including professional & courteous drivers, high-class vehicles with all amenities you may need during your move, competitive flat rates, and discounts on storage space at our secure storage facility with the best JFK airport Sprinter Van and Coach Bus Services.
As a team of professionals, we strive to provide the best limo service to new york jfk airport and facilities in New York, New Jersey, and Connecticut. This includes NYC executive transfers with our corporate travel services, which transport executives across the US.
From JFK to DC, Boston, and Chicago for conferences, meetings, or travel needs, JFK Airport Transportation will get your moving forward today. Also, our JFK airport Shuttle bus from JFK airport to Boston and other airports in NY, NJ, and CT provides the best JFK airport Minibus services for group transportation.
JFK Airport Transportation is the most reliable company when it comes to corporate transfers and executive travel. We provide new york limo service jfk services at low prices with excellent corporate limo service for all your moving needs. Our business relocation services, executive transfers, and chauffeur-driven transportation make it easy for you to move in and out of the Tri-State area with ease from your home or business office. Be sure to contact us today if you need limousine service new york jfk with any of these services including corporate transfer, personal transportation, or other corporate relocation options.
Are JFK airport limo services available 24/7?
Yes, many JFK airport limo services operate 24/7 to cater to passengers arriving or departing at any time of the day or night. Whether you have an early morning flight or a late-night arrival, you can typically find a limo service that can accommodate your travel needs. It is recommended to contact us & with the specific limo service provider to ensure their availability during your desired travel time.
When should a reservation be made?
We suggest you make a reservation at least 12 hours in advance, so we can guarantee the availalbity of the ride.
However, we often provide same day booking / unscheduled bookings, call our support team to assist you now
Can a ride/booking be cancelled?
A ride could be cancelled with or without a charge, depending upon the time-frame.
For pickups in NYC 5 Boroughs, including Airports:
For pickups in Connecticut, Westchester and New Jersey including Airports.
Cancellations made after these time-frames may be subjected to fees.
Is a last minute change to my reservation allowed?
NYC State Limo cares about customers' experience. As of now, changes could be made according to the time frames mentioned:
For pickups in NYC 5 Boroughs, including Airports:
I have a confirmed booking, what should I do once I land?
After you retrieve your luggage, please call us with your confirmation number so that we can direct you to your car. The driver will pick you up within minutes at the Passenger Pick-Up Areas, which you can locate outside the Terminals. You may reach us through the telephone lines provided on the 'contact us' section on our website
How do I locate my chauffeur at JFK airport?
When you book a JFK airport limo service, the company will provide you with detailed instructions on where to meet your chauffeur. Typically, the chauffeur will be waiting for you at a designated meeting point, often near the baggage claim area or at a specific terminal exit. The limo service will also provide you with the chauffeur's contact information, allowing for easy communication if needed.
What types of limos are available for JFK airport transportation?
JFK airport limo services typically offer a range of luxury vehicles to choose from. These can include sedans, SUVs, stretch limousines, and even larger vehicles such as vans or minibusses. You can select the type of limo based on your preferences, the number of passengers, and the amount of luggage you have.