Convenient Car Services to Laguardia Airport Car Service
With NYC State Limo, you can say goodbye to the stress and hassle of navigating traffic or dealing with parking at the airport. Our professional and experienced chauffeurs are well-versed in the ins and outs of New York City's roadways, ensuring that you reach your destination on time, every time. Whether you're traveling for business or pleasure, our car services are designed to cater to your specific needs.
Convenient and Reliable lga limo Service for Hassle-Free Travel
For some people, transportation is an afterthought. They just want to get to their destination as quickly and easily as possible, without having to worry about the details. But for others, transportation is a major part of the planning process. If you're one of those people who like to have everything taken care of in advance, then you'll want to look at NYC State Limo for your transportation to and from LGA airport
There are a number of benefits to using a limo service laguardia airport. First of all, it's a great way to relax and enjoy the ride. You don't have to worry about traffic or directions; your driver will take care of all of that for you. And you can sit back and enjoy the scenery or catch up on some work while you're being transported in style.
In addition, using a limo service new york laguardia can save you time. If you're coming from out of town, your driver can pick you up at the limo service laguardia airport and take you directly to your hotel or other destination. And if you're leaving town, our driver can drop you off at the airport so you don't have to worry about getting there on your own.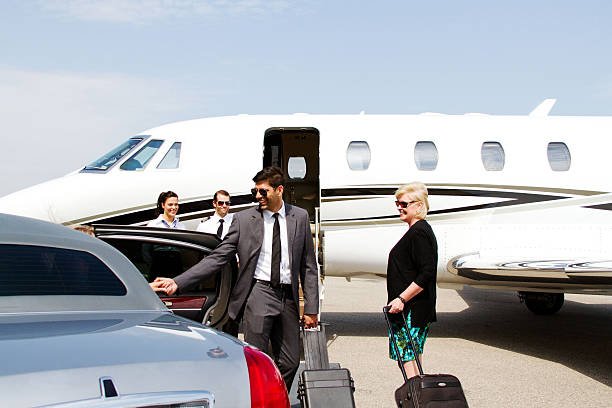 When it comes to traveling to and from LaGuardia airport car service, convenience and reliability are of utmost importance. Looking for a convenient and comfortable lga limo service? Look none other than NYC State Limo. We offer a professional and luxurious experience, getting you to your destination in style. You can't always grab a cab from the airport, even if it's just a drop-off. Let us take care of your transportation needs!
NYC State Limo offers a fleet of luxurious vehicles driven by professional chauffeurs who are well-versed in navigating the busy streets of New York City. Our commitment to punctuality ensures that you arrive at the airport on time, without the worry of traffic or parking. Whether you're a business traveler, a tourist, or a local resident, our reliable and convenient lga airport limo service is designed to meet your needs.
Top Tips for Booking Limos for Lga Airport Limo Service
If you are looking to book a lga airport limo service to or from LGA airport, there are a few things you should keep in mind. First, make sure to book your laguardia limo service in advance. This will ensure that you have a vehicle ready and waiting for you when you need it. be clear about your destination and the route you want to take. You can easily book where you limo service to laguardia from our side you can mention the picked up and dropped off so that they can plan the best route for your trip.
There are many reasons to choose a laguardia airport car limo over other methods of transportation. For one, limos are much more comfortable than taxis or shuttles, and you'll be able to relax on your ride to or from the airport. In addition, laguardia airport limo service are very reliable and will get you to your destination on time.
If you're looking for a hassle-free laguardia limousine service lga way to get to or from LaGuardia Airport, be sure to book a limo service in advance. Go to our reservation page to book your rides easily.
Booking a LaGuardia Airport limo with NYC State Limo is a breeze. With our user-friendly online reservation system, you can easily select the lga airport limo of your choice, provide your travel details, and secure your reservation in just a few clicks. Our customer service team is available around the clock to assist you with any inquiries or special requests you may have.