Travel in Style and Comfort with Teterboro Airport Limo & Car Service
Teterboro Airport, a premier private aviation hub serving the larger New York metropolitan area, is situated in New Jersey. Teterboro limousine service will make your upcoming journey effortless and stress-free. You will arrive at your location in luxury and style thanks to the human-friendly and distinctive experience provided by our team of experienced drivers.
Teterboro Car Service: Seamless Transportation for Your Journey
With Teterboro limo and business transportation service, elevate your corporate transfer. Let us handle the details so you can concentrate on your business, which is really important. We stand out thanks to our approachable nature and distinctive style, making us the preferred option for contemporary business travelers.
You will arrive at your location in luxury and style thanks to the state-of-the-art amenities and features that are available across our fleet of slick, professional vehicles. You can rely on us to get you where you need to be on time and without stress thanks to our Teterboro Luxury Corporate Airport LimoTransfer's guaranteed pick-up and drop-off times.
Make your next corporate trip a breeze with Teterboro's top-notch transportation services. Book your ride today and elevate your business on the go with the following corporate transportation: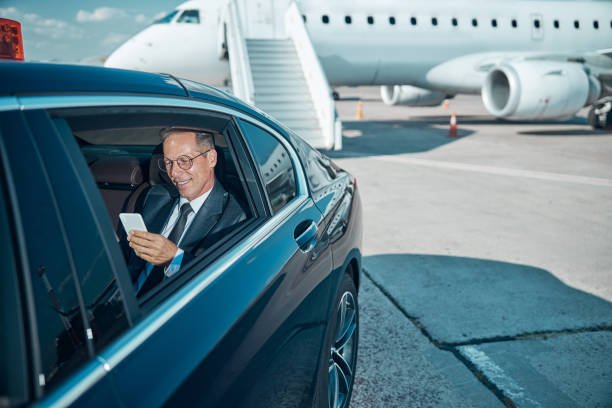 With Teterboro's first-rate airport ground transportation services, you can leave a memorable impression. From beginning to end, a stress-free and enjoyable experience is guaranteed by our approachable demeanor and distinctive flair. The Teterboro Airport sedan services are part of our luxury vehicle inventory, including SUVs, limousines, and black cars.  and delivery, so you can unwind and know that we have your back.
Explore the beauty of Beantown in style with our top-notch vehicles from the Teterboro airport Sprinter Van to the Teterboro airport Minibus. Whether it's the historic Freedom Trail or the iconic Fenway Park, we'll handle the Airport transportation so you can fully experience all that Boston has to offer.
Our Teterboro corporate transportation service offers a seamless and reliable experience, ensuring that you and your colleagues can focus on your business objectives.
Experience the Best of Manhattan & NYC with Teterboro's Trusted Transfer Service
Embark on an unforgettable city adventure with Teterboro's trusted transfer service to Manhattan and NYC. From the Teterboro airport SUV service to the city's most iconic spots, like Central Park or Times Square, our friendly and professional drivers will ensure a smooth and enjoyable journey. Our vehicles are meticulously maintained and equipped with modern amenities to ensure a comfortable and productive journey.
Take a journey to the beautiful state of Connecticut with Teterboro airport executive car service. With a fleet of well-maintained vehicles, you can sit back, relax and enjoy the scenic journey. From the historic charm of Hartford to the stunning coastline of Mystic, let us handle the details and make your Limo service from Teterboro airport to Connecticut experience one to remember.
Teterboro Airport Car service can make your travel to Connecticut stress-free. Explore the state in luxury and style by reserving your journey today.
Whether you need transportation to and from Teterboro Airport, corporate meetings, conferences, or other business-related events, NYC State Limo has you covered. We offer flexible scheduling, 24/7 availability, and personalized service to cater to your specific needs.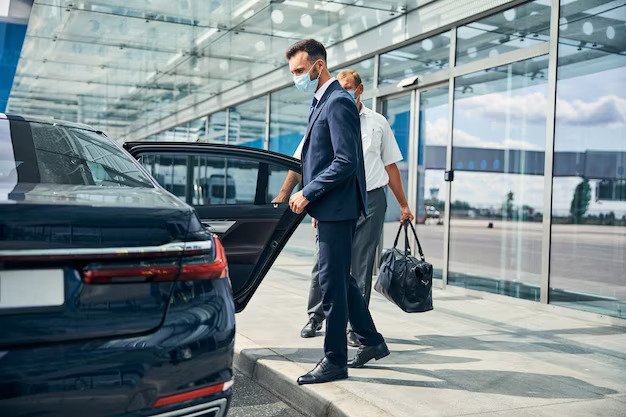 What types of vehicles are available for Teterboro's premier corporate transportation with NYC State Limo?
NYC State Limo offers a diverse fleet of luxury vehicles for corporate transportation in Teterboro. You can choose from a range of options, including executive sedans, spacious SUVs, and comfortable executive vans, depending on the size of your group and specific requirements.
Are the chauffeurs experienced and professional?
Yes, all our chauffeurs are highly experienced professionals who undergo rigorous training. They possess excellent knowledge of the Teterboro area and are committed to providing a professional and reliable service. Your safety and comfort are our top priorities.
Can I schedule corporate transportation services with NYC State Limo outside of regular business hours?
Yes, NYC State Limo understands that corporate travel often involves flexible schedules. We offer 24/7 availability to accommodate your transportation needs, regardless of the time or day. Simply reach out to our customer service team, and we will assist you in arranging transportation according to your preferred schedule.
Can I make changes to my corporate transportation reservation?
We understand that plans may change in the business world. NYC State Limo provides flexible reservation policies that allow for modifications to your corporate transportation reservation, subject to availability and our terms and conditions. We recommend contacting our customer service team as soon as possible to discuss any necessary changes to your reservation.
How can I contact NYC State Limo for further inquiries or to book corporate transportation services?
You can easily reach out to NYC State Limo by calling our customer service hotline or visiting our website to submit an inquiry form. Our dedicated customer service team will be happy to assist you with any questions you may have and help you book your premier corporate transportation services in Teterboro.
What happens if I need to cancel my limo service?
NYC State limo mentioned all the all the Terms and conditions on Website. It is important to read the terms and conditions regarding cancellations to understand any potential fees or refund policies.