Luxury Transportation to and From Westchester County Airport Transportation
If you're currently in search of Westchester Country airport transportation, you'll be pleased to know that there's nothing better than the service provided by NYC State Limo. The limos can pick up and drop off clients at many different destinations and they also have vehicles that can accommodate groups traveling together. Best of all, their chauffeurs are certified drivers who are equipped with up-to-date driving records and exemplary safety ratings!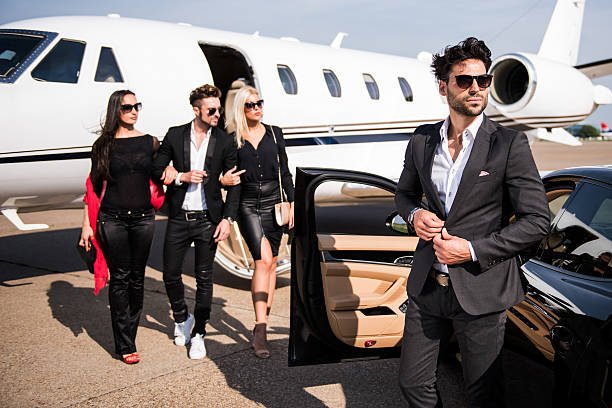 Are you looking for a Westchester Airport Limo way to get to or from Westchester County Airport? Look no further than NYC State Limo! We are proud to offer VIP luxury transportation services to our clients. Whether you are traveling for business or pleasure, we will ensure that you arrive or depart in style.
NYC State Limo prioritizes safety and professionalism. Our chauffeurs are experienced and licensed, ensuring a smooth and secure ride. We monitor flight schedules to adjust your pickup time accordingly, ensuring that you don't have to worry about delays or changes.
Experience the convenience, comfort, and peace of mind that comes with their premium limo service. Book your ride today and enjoy a hassle-free journey to westchester county airport transportation.
How We Provide Luxury westchester county airport transportation
At NYC State Limo, we understand that when you're traveling, you want to do so in style. That's why we offer luxury transportation to and from Westchester County Airport. Whether you're looking for a comfortable ride to the airport or a chauffeured car to take you to your hotel, we can provide the service you need. With our impeccable reputation and commitment to customer satisfaction, we stand out as a premier choice for airport transportation services.
If you are looking for the best choice when it comes to airport transportation, contact NYC State Limo today! We also offer convenient online booking, so you can make your reservation in advance.
When it comes to airport transportation, choosing the right service provider is essential to ensure a smooth and comfortable journey. If you're traveling to or from LaGuardia Airport in New York City, NYC
State Limo should be at the top of your list. LaGuardia Airport is a bustling transportation hub serving millions of travelers each year. With its proximity to Manhattan and convenient access to major highways, LaGuardia Airport offers a gateway to the vibrant city, connecting visitors to the Big Apple's countless attractions, business opportunities, and cultural experiences.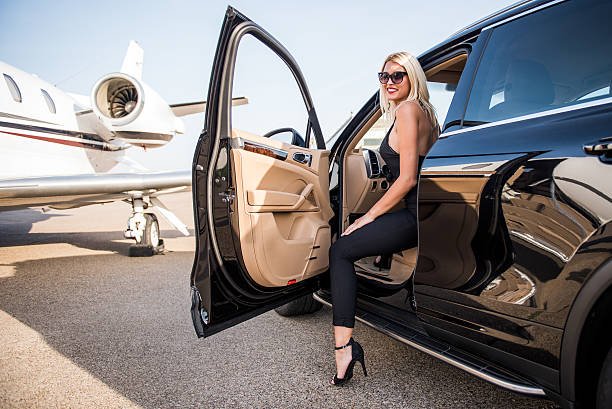 Why Consider Us for an Westchester Country Airport Transportation?
Why choose Westchester County Airport Transportation? Simply put, we offer the best quality transportation services in the area. Contact us today to find out more or to make a reservation. We offer a variety of vehicles to choose from, so you can find the perfect one to suit your needs. Whether you're travelling alone or with a group, we have a vehicle that will fit your party.
Our drivers are all professional and experienced, so you can relax and enjoy the ride. We know the ins and outs of Westchester County Airport, so we'll get you to your destination on time and without any hassle.
When you choose NYC State Limo, you're choosing a company that puts your needs first. That's why we offer such a high level of customer service. We want to make your experience with us as hassle-free and enjoyable as possible.
With their fleet of well-appointed vehicles and professional chauffeurs, NYC State Limo ensures a seamless travel experience, allowing passengers to arrive at the airport or their destination in style and comfort.
If you're looking for an airport transportation service that offers luxury and convenience, look no further than NYC State Limo. Contact us today to book your ride.
How can I book a limo service for Westchester County Airport?
Booking a limo service for Westchester County Airport is easy. You can either book online through the service our website or call on our customer service number. We will provide your travel details, including pickup location, date, and time, and they will assist you in scheduling your limo service.
Are limo services available for other occasions besides airport transfers?
Absolutely! Limo services are available for various occasions such as weddings, proms, corporate events, city tours, and more. You can hire a limo service for any special event or whenever you desire a luxurious and comfortable transportation experience.
What types of vehicles are available for limo service at Westchester County Airport?
NYC State Limo offer a range of vehicles  to different needs and group sizes. You can choose from luxury sedans, SUVs, stretch limousines, or even larger vehicles like vans or mini busses, depending on your requirements.
What happens if I need to cancel my limo service?
NYC State limo mentioned all the all the Terms and conditions on Website. It is important to read the terms and conditions regarding cancellations to understand any potential fees or refund policies.
How can I contact the limo service provider for further inquiries?
NYC State Limo has customer service or email address listed on the website. You can reach out to us with any additional questions or specific requirements you may have. We will be happy to assist you and provide further information about our services.
Can I make changes to my reservation?
NYC State limo has flexible policies that allow you to make changes to your reservation. It's best to check with the specific service provider regarding our terms and conditions for modifications or cancellations.